Specializing in grief and loss
Lori Vinaric BSW, MSW, T.S.
Support when
you
need it most.
There is great strength in allowing the tears to fall and asking for help. Specializing in grief and loss, I believe in the importance of recognizing and understanding the impact it can have on all facets of daily living.
Trained in the Beck method of CBT, I provide solutions focused counselling and support to people struggling with a variety of challenges such as burn out, life cycle changes, anxiety and depression.
Individual and group sessions
Workshops and professional training in grief and loss
Clinical Supervision for Professionals and Students
I Specialize in
Support for Grief and Loss
Grief can be a difficult and lonely journey. Whether you have experienced the death of a loved one, are coping with a debilitating or terminal illness or have had to place a loved one or move into an assisted living facility, it is important to discuss your experiences and share your thoughts and feelings. An in depth understanding of how children and adolescents manifest grief informs the work I do with this important population.
I offer online support. Available weekdays and evenings.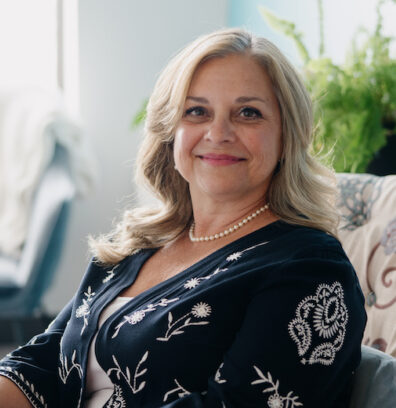 Lori Vinaric BSW, MSW, T.S.
After years of working in health care, I have developed a passion to support caregivers, patients and their families while coping with the challenges of dementia or terminal illness. As an experienced bereavement support counselor and support group facilitator for adults and children, I provide a safe, confidential and nonjudgmental environment in which to help you begin the healing process. WIth an understanding of the impact anxiety and depression can have, I offer a solutions oriented approach to provide you with tools to help break the isolation, navigate life's challenges and improve your overall quality of life.
Professional Clinical Supervisor

Trained in Bereavement Support and Group Facilitation

Trained in Palliative Support for individuals and their families

Support Group Facilitator for NOVA West Island

Volunteered for the Good Grief Workshops for Children in Montreal

Experience in on-site work with children in the event of a death
Master of Social Work, McGill University

Bachelor of Social Work, McGill University

Clinical Supervisor for McGill University, Master of Social Work Field Placement Students

Member of the Bereavement Ontario Network (BON)
Member of the Association for Death Education and Counselling (ADEC)

Member in good-standing of the order of Social Workers and Family Therapists of Quebec (OTSTCFQ)
Contact me for an in-person or online session
Directions by bus:
A 2 minute walk from major bus routes (200, 201, 202, 204, 485) and a 15-minute walk from Fairview Pointe Claire shopping centre.
Directions By car:
Access from Hymus Blvd on the Southeast Corner of St Jean Blvd.
Located above the Dollarama, access from the front doors facing Hymus Blvd.
Servicing West-Island and greater Montreal area